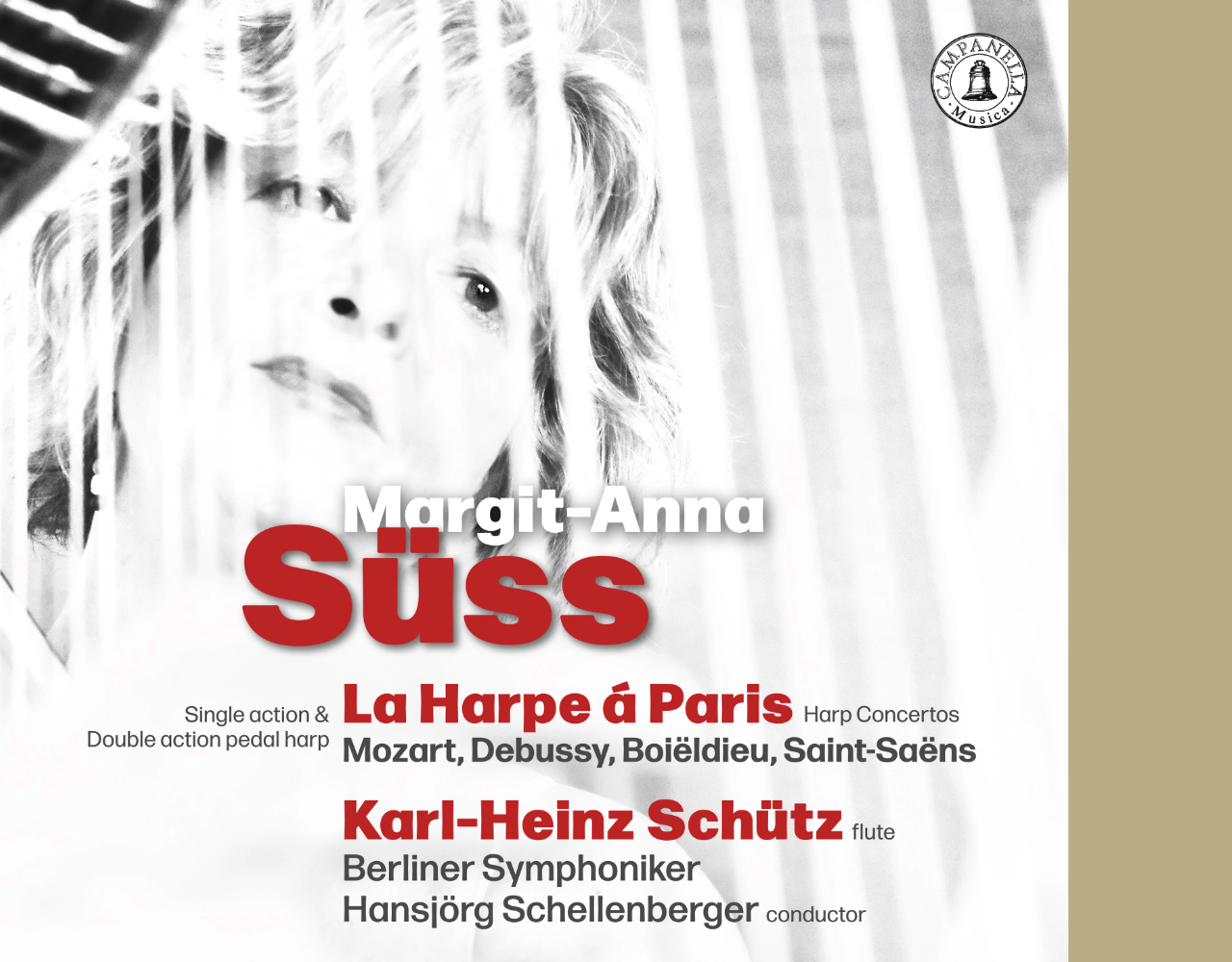 La Harpe à Paris
Paris – the city of so many dreams and promises – has its own special ring in the ears of harpists. In hardly any other place in the world has the harp been played so much, had so many compositions written for it and been so popular. It is no coincidence that all the great works for harp on this CD were written in Paris – for that is its home town.

Margit-Anna Süss has a busy international career as a soloist, chamber musician and teacher. A new recording of Debussy's Danses sacrée et profane for harp and strings, in which she was closely involved, is about to be released by G. Henle Verlag in autumn 2022. An innovation is that her arrangement of the harp part returns to the original score for the first time.

Karl-Heinz Schütz is Solo Flute of Wiener Philharmoniker and therefor in the same position at the Wiener Staatsoper, having held the same position with the Stuttgarter Philharmoniker or four years, and with the Wiener Symphoniker from 2005 to 2011.


Further Information

WORKS


Wolfgang Amadeus Mozart (1756-1791)
Konzert in C-Dur für Flöte, Harfe und Orchester KV299
Claude Debussy (1862-1918)
Danses sacrée et profane pour harpe et orchestre à cordes
François-Adrien Boieldieu (1775-1834)
Concerto pour harpe et orchestre en do majeur
Camille Saint-Saëns (1835-1921)
Morceau de concert pour harpe et orchestre op. 154
T.T.: 75'47
Campanella Musica C130212
Artists

Margit-Anna Süß, Harp
Karl-Heinz Schütz, Flute
Berliner Symphoniker
conducted by Hansjörg Schellenberger