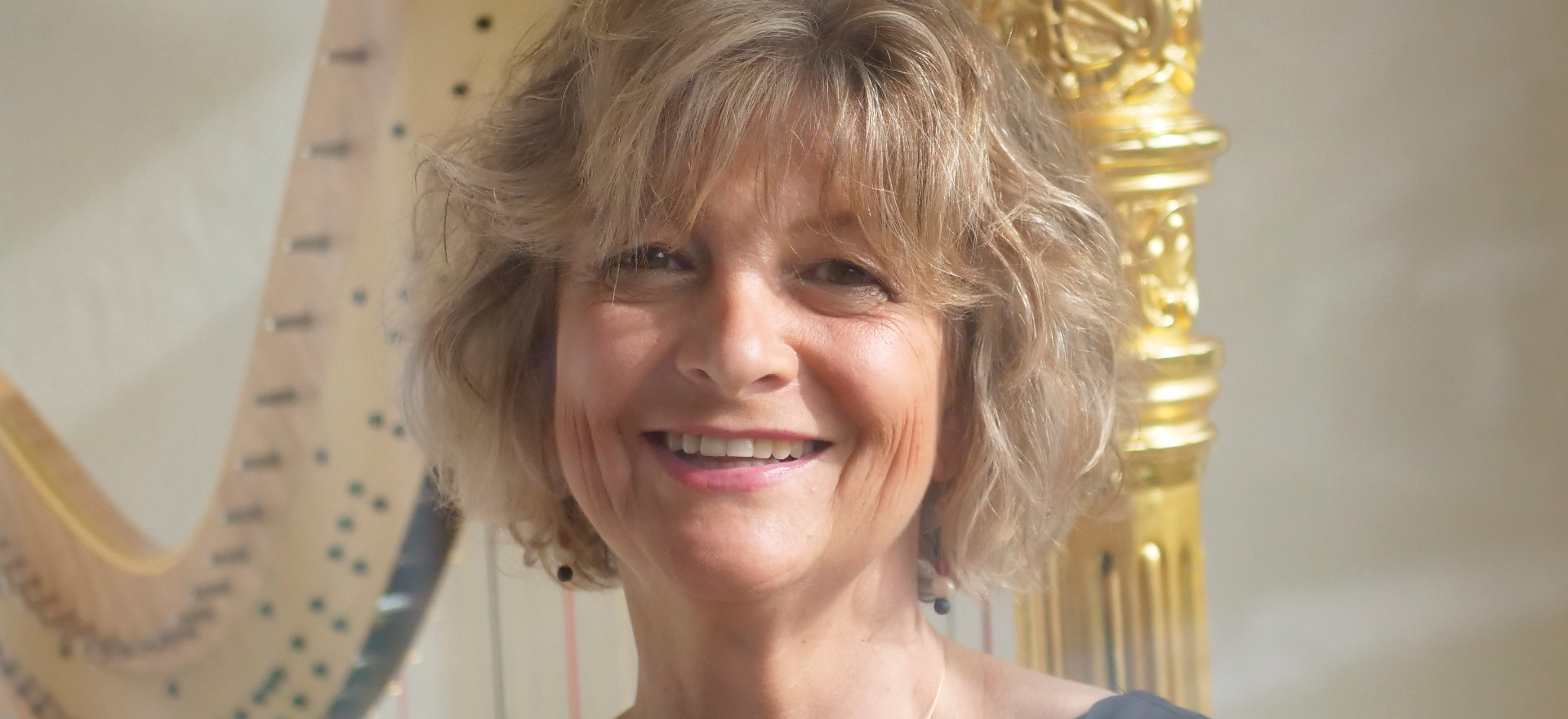 Margit-Anna Süß

---
For over 20 years the harpist Margit-Anna Süß has helped out the Berliner Philharmonic as principal or second harp when required. She is also regularly invited by our regular harpist Marie-Pierre Langlamet to join the orchestra for our Easter festivals.
All our distinguished conductors value her as a highly experienced and reliable harpist who is always extremely well prepared and enhances the orchestra with her well-articulated execution and beautiful tone.
Her very first encounter with the great Herbert von Karajan in 1987 made such a favourable impression that he immediately asked her to join the orchestra on a tour of Japan in May 1988.
The reaction from Claudio Abbado was very similar when she performed as soloist in Lutoslawski's double concerto for oboe and harp with the Berlin Philharmonic and also took part in several tours under his baton. She was also the orchestra's principal harp during his tenure.
Under Sir Simon Rattle she played Wagner's entire Ring cycle and, in Mahler's symphony no. 5 and in a premiere, substituted at very short notice for Marie-Pierre Langlamet when the latter had injured her hand.

---
Professor Margit-Anna Süß has held a masterclass in Sibelius Academy, Helsinki Finland, on 2nd – 3rd of May 2008. She is an inspiring teacher. Her knowledge of the harp music is comprehensive. I warmly recommend Mrs. Süß for the professor of the harp.
Reija Bister
Prinzipal harfist of the Finnish Radio Symphony Orchestra
Professor of the Harp at Sibelius Academy, Finland
Since all of my years as a member of the Berlin Philharmonic I had the pleasure hearing Mrs. Süß playing harp in my orchestra at many occasions with Claudio Abbado, Simon Rattle and other conductors. My impression of her as a player was always very convincing and absolutely professional in a very positive meaning. As we participated at a musical festival in which we both conducted master-classes for our instruments I could notice her special skills and affection in her teaching of young students of harp and could see how fast those students develop in only very few days.

Stefan Dohr Solo-Hornist der Berliner Philharmoniker

---
I know Margit-Anna Süß for more than 20 years. In this time I have played a lot of chambermusic and soloistic music with her. She is an excellent harpist on highest international level who is especially familiar with the music of French impressionism and a large range of other repertoire. Together with the musicians of Ensemble Wien-Berlin we have also recorded several CDs with DGG and SONY CLASSICAL with french repertoire of Debussy and Ravel and also Mozart. I also could experience her skills as teacher since one of her students – Sarah Christ – was engaged at Wiener Staatsoper and also played on very high level within the orchestra.
O. UNIV. PROF. WOLFGANG SCHULZ

I have had the pleasure to hear Mrs. Süß on many occasions and in the most excellent musical surroundings, such as the Berlin Philharmonic Orchestra or the Bamberger Symphoniker. She always was displaying highest skills of both, solo and ensemble performance. In addition I had many chances to get involved in discussions about musical matters with her. I am convinced that her high intellectual standard together with her very stable personality make her an ideal candidate for the position in question.
O. UNIV. PROF. MILAN TURKOVIC